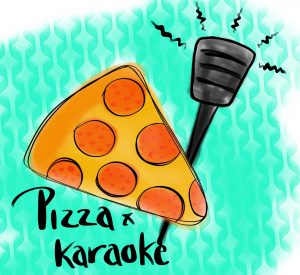 Hey to you singing froggies in Köörmit and new comers to the choir!
We want to tell you that next Tuesday 18/9, after our usual rehearsal. We will stay around a bit in Baertling for one of our Karaoke/Pizza nights! Whoop whoop!
We will have some singing, and snack on yummy pizza. (You'll pay for the pizza yourself. We order together.) and more fun stuff planned for everybody, so we'd love to have you stay after regular rehearsal!
See you Tuesday!
Best regards Köörmit board
ps. This event is both for old and new singers in the choir.