About the choir
Halmstad University student choir Köörmit is a mixed choir. Most of us are students but we also do have local singers enjoying singing in the choir. We are people of different ages, nationalities and interests that all come together when we sing, which makes Köörmit a great place to meet new friends.  At the moment we are about 50 plus singers that are directed by Kristina Elmdahl (choir leader). Membership is payed every semester at a cost of 50 sek either to our cashier in cash or over Swish 123 674 28 37.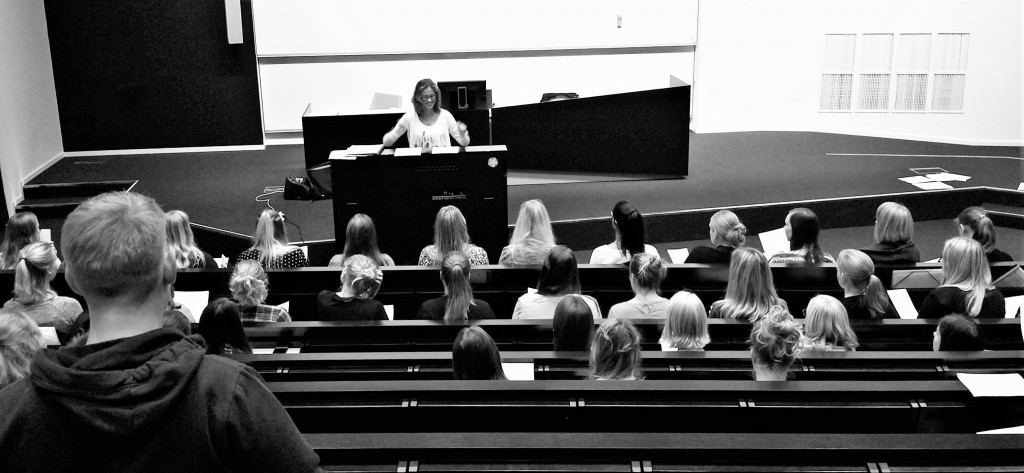 The goal of the choir is to create joy through music. We think that everybody should have an experience to sing in a choir, and experience to listen to a choir. We aim for high quality of music, beautiful songs and great stage presence that should touch and entertain our audience.
We also have activities together that are lots of fun. Our rehearsals are not just about concentration and hard work, but also social activity, friends and interesting life. Our board arranges different activities during the semester like fun movie-, game- and pizza nights. Usually in the spring we also go to Gothenburg to Liseberg. These are awesome events that connect us even more.
Each year in the fall we usually have a choir camp were we leave town and have a great weekend of singing, party, good food and drink in beautiful surroundings.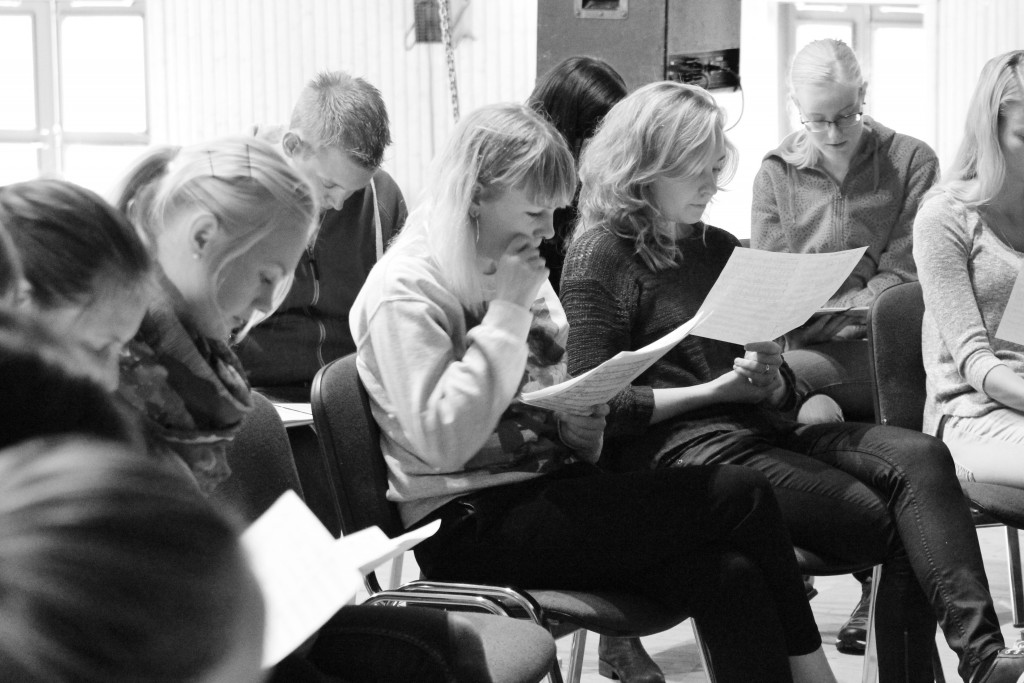 Recurring choir concerts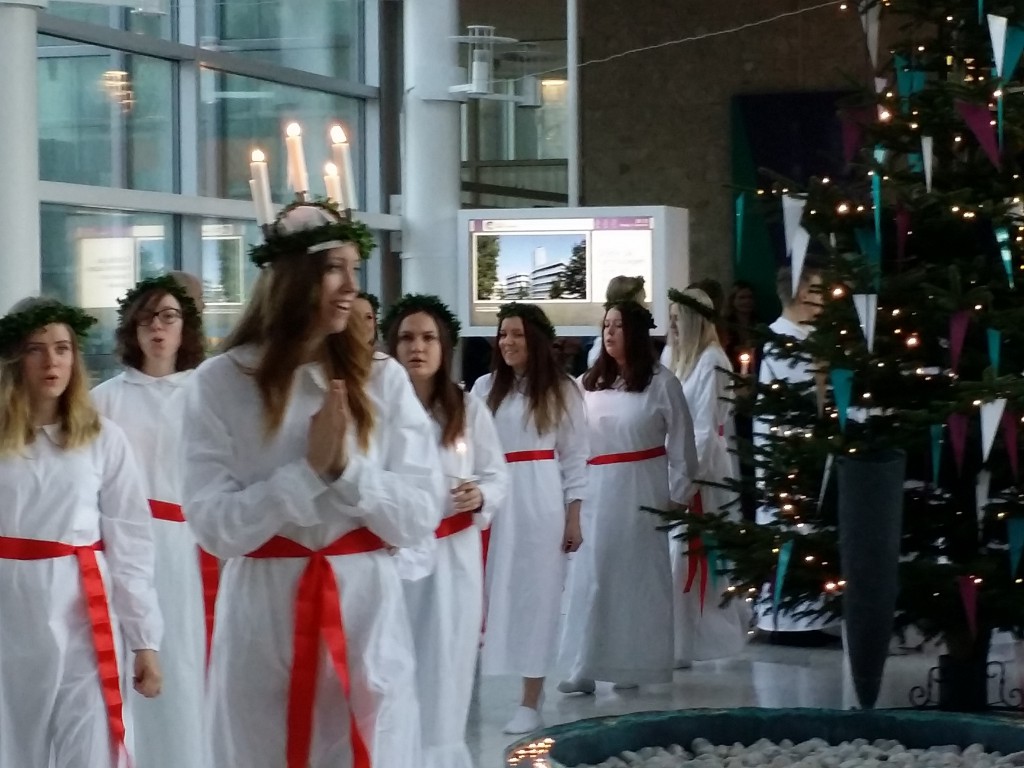 Every year we have two themed concerts. Besides that, our yearly concerts include the Swedish traditional Valborg celebration in end of April, the university graduate ceremonies in the beginning of June, and the popular Lucia celebration at Halmstad University and various work places in December.
Choirs repertory
We try to obtain a large variety in our repertoire, we think it is fun when we try our best with many different styles. We sing modern and newly written pop arrangements as well as classic songs. We also get inspiration from different parts of the world and sing Latin American, African and Eastern European songs, returing back to our good traditional songs like "Uti vår hage" or "Nu grönskar det".
Köörmits history
The choir was established in autumn 1992 at Halmstad University and lead by Margareta Sköld. In 2001 Maria Elisson became the choir leader. In 2019 Maria decided to move on to new adventures after 17 great years and now the choir i led by Kristina Elmdahl.
The choir got the name and symbol from the frog "Kermit" from the popular american show "The Muppet Show". Kermit loves to sing, his original look and voice have been recognizable worldwide.