Welcome to Halmstad University Student Choir
Then you've come to the right place. Köörmit is a funloving choir for everyone no matter who you are or your previous experience. We practice every Tuesday at 18.00-20.15 in Baertling Hall on campus, feel free to join us.
Join us for our Christmas concert, on the 9th of december at 16.00 in Baertling Hall, House J, Halmstad University. Welcome!
What is Köörmit all about?
We are a friendly bunch. Here you can get to know a few of our members.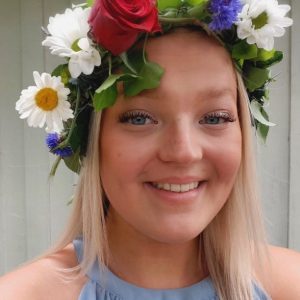 Josefin Ericsson
Amazing Alto
"The best thing about joining Köörmit is meeting new people from all over the world who has gathered to do something they all love. Singing in a choir has really brought something special into my life and I am forever grateful for that."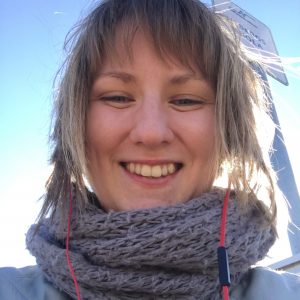 Anna Hansson
Stunning Soprano
"I've made great friends by joining the choir and met a lot of interesting people. It's kind of amazing that a group of totally different people, no matter who they are, can unite and make something together, every singer a small piece of the puzzle…and also I love to sing obviously."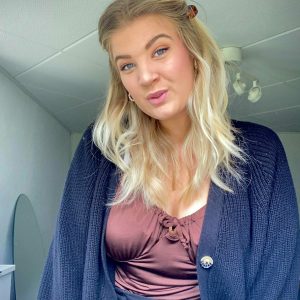 "The best thing about joining Köörmit is meeting new people that all share the same interest for singing. To be a part of a group and do stuff together outside of practices is also very fun."
Get to know our choir leader
Kristina Elmdahl is the one who brings us all together. She took over the choir in 2018 and has done a great job ever since. 
"I am the one lucky enough to be the choir leader of Köörmit. I was born and raised in Halmstad and still live here with my family. In 2004 I started my career as a church musician (still doing that) and I joined Köörmit in the fall of 2018. One of the best things about my job is to be a choir leader and to create music with others. After several years I decided to study Choral conducting at Gothenburg University, so in 2018 I got my degree of Master of fine arts in music specialization in choral conducting.
Thanks to Köörmit I now work with other kinds of music than I used to. I also get to meet lovely people from all around Sweden and from several different parts of the world, which is great. If you like to sing and meet other people, come and join us at Köörmit. Every single member is important both at rehearsals and when we perform. Together we are one unit in harmony."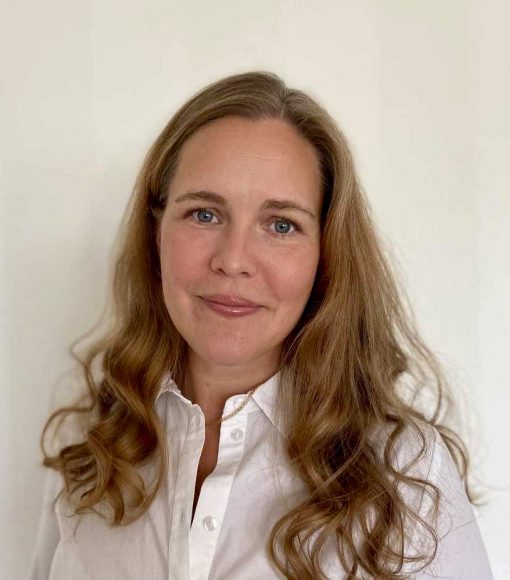 Find us on Campus
We hold our weekly practice in Baertling Hall located in house J on Campus. House J is the building opposite the University library. Sometimes the door may be locked, but reach out to us on chat or messenger, and we will come open the door.