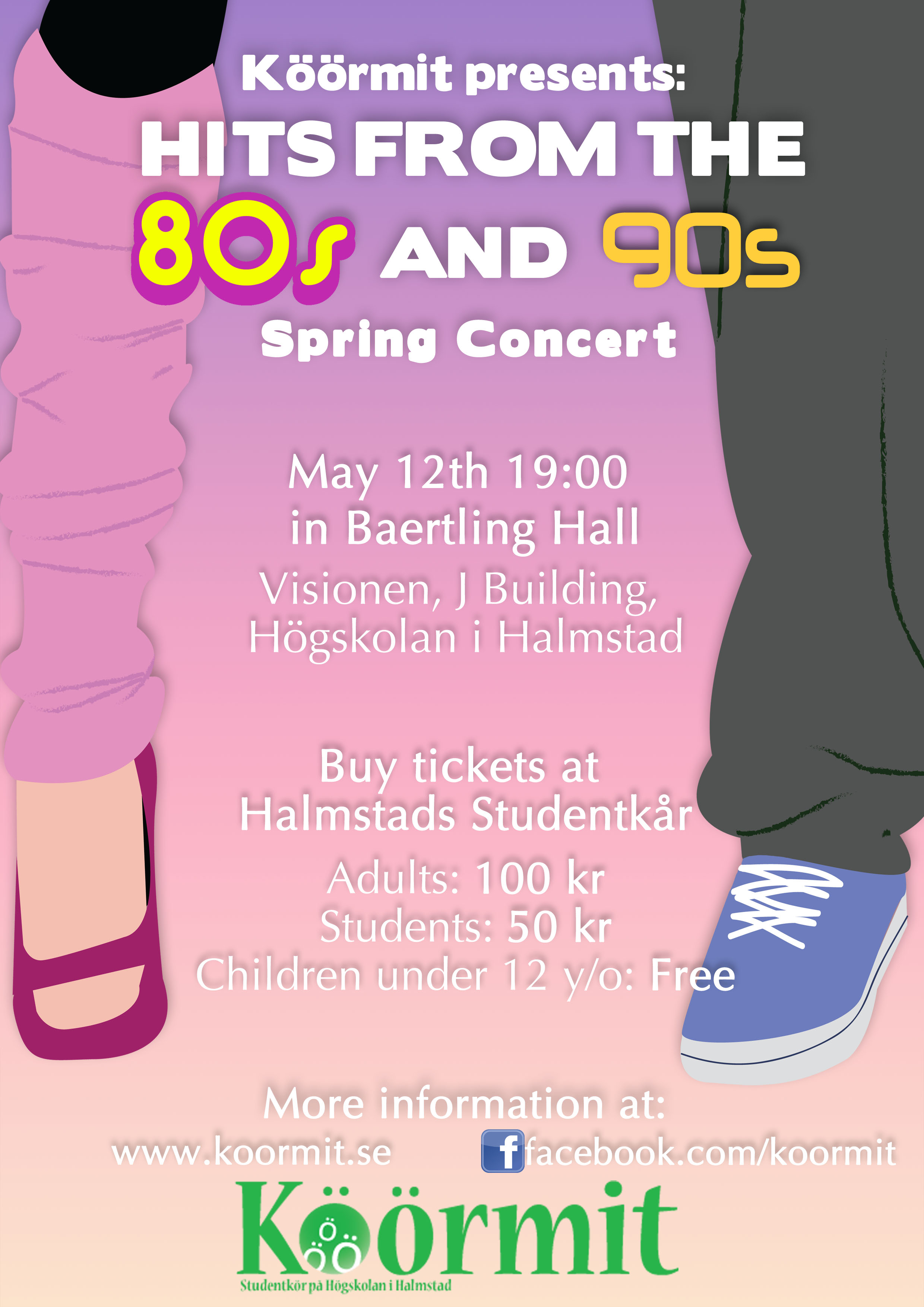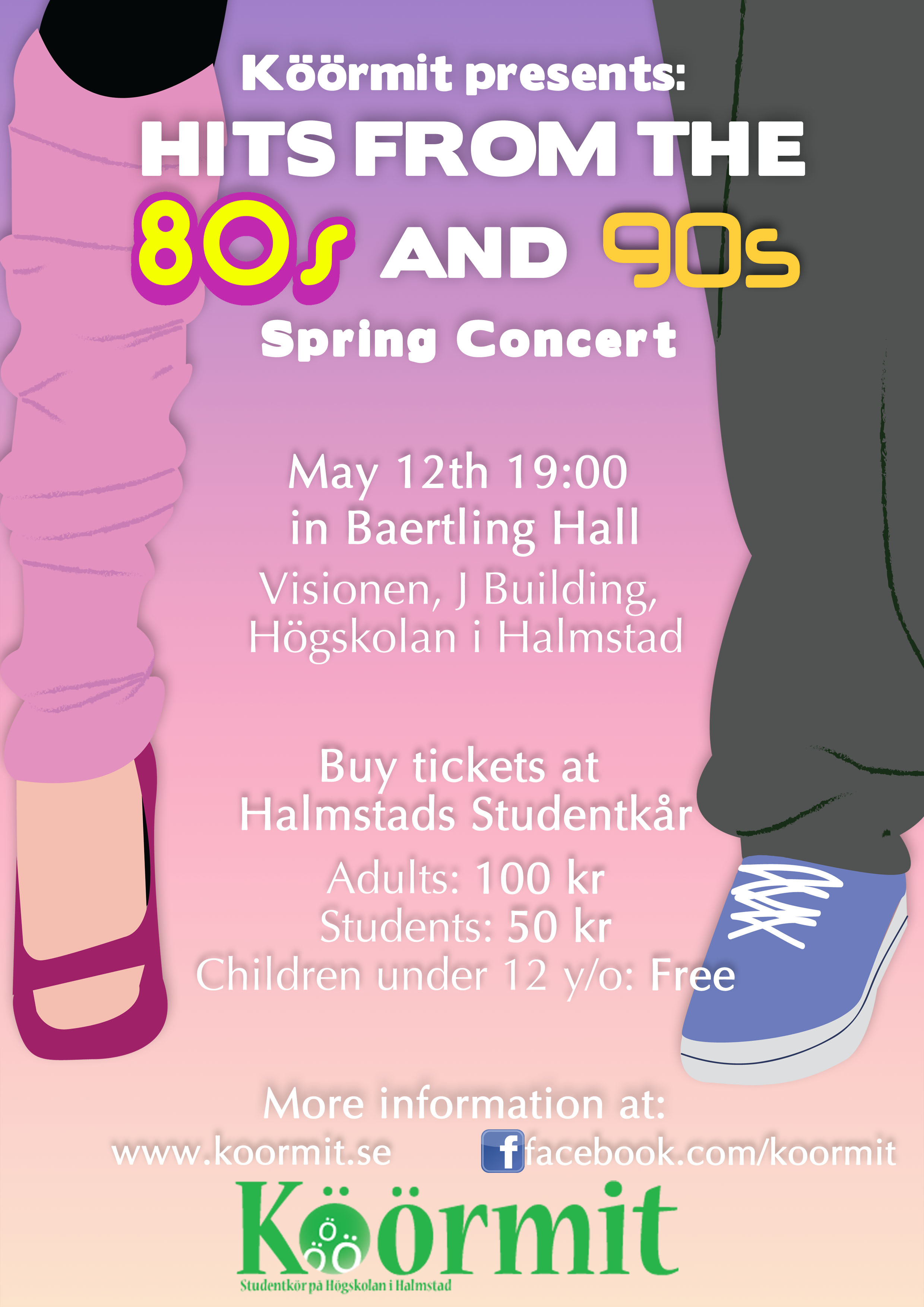 What do you think about HITS from 80s and 90s?
Do they bring you a lot of feelings or memories of your childhood or special moments?
And what about the idea that some of them will be reincarnated by the young people? Would that be fun, bring new feeling and new taste for the music?
We think so and that is why we decided to have Hits from 80s and 90s as the theme for this semester's concert! It is gonna be a happy time, we are gonna have a lot of fun! So DO NOT MISS IT!
Time: From 19:00 to 20:30 approximately.
Place: Baertling Hall* – J building ("Visionen Hus")
Prices: 50kr for students**, 100kr for non-studying adults and zero for kids under 12 years.
Where to get tickets?  Halmstads Studentkår – Halmstad University Student Union (A-F building, connected with Trade Center), OR from any member of Köörmit, even possible to buy tickets at the concert day if they are not sold out by then.
How to pay? In any form of payment, even Swish: 123 693 17 86, except for tickets purchased in Studentkår in cash only. Do not forget to add your name and phone number if you choose to use Swish.
We'll see you there!
—
* Baertling Hall is located in Halmstad Univesity campus, on the left of the main school building, right behind the library.
** Students need to bring student card. For those who are above 12 but do not have any student card, bringing something to show us is good enough!